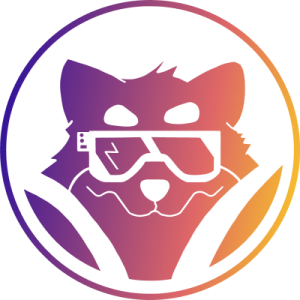 We are proud to announce our investment into SIPHΞR, a play-to-earn (P2E) game establishing the lore of SIPHΞRIA‌, a new crypto-native metaverse. Partnering with Hashed & Konvoy Ventures, we're excited to co-lead the $6.8M seed round. The rapid growth of the SIPHΞR community is a sight to behold, which will only expand as the launch draws near, with an initial release expected in the first half of 2022.
Today, we are witnessing the transition to expressive digital landscapes: metaverses that users enter to socialize, play, work and create. This trend is only accelerating, as macro drivers like the COVID19 pandemic hurry the digitization of experience.
Gamers play an important role in this transition. As of 2020, the global number of video game players is approximately 2.8 billion; more than a third of the entire global population. The pertinent question is then: which path will they choose?
1) Traditional games, characterized by addictive behaviors and micro-transactions, maximising economic rent for gaming studios, while offering users immersive gameplay?
2) Or, crypto-native games leveraging digital assets to enable fair value capture and ownership for users, but often criticised for a lack of variability, complexity and ultimately, "fun"?
We believe the future of gaming is crypto-native, and that this dichotomy need not exist. In our opinion, the universe of SIPHΞRIA‌ is one of the most exemplary expressions of this thesis. The SIPHΞR team, led by Tin Nguyen, is building a crypto-native metaverse with an intricate backstory and unique gaming experience. SIPHΞR combines captivating cypherpunk ideals, crypto-native culture — such as the beloved Shiba Inu — and a comic-book art style in the crafting of its characters and virtual environments. SIPHΞRIA‌ constructs a complex and rich lore around the factions and various species: the Inus, Nekos, Burus, Toris and more.
The World of SIPHΞRIA‌ comes in two different game modes. The first game mode is a cooperative adventure mode, where players explore dungeons in parties of three, exploring never before seen worlds and stories, completing challenging quests and competing with others to unveil the secrets of the world, climb the ranks and earn rewards. The second game mode is the player vs. player mode: a Multiplayer Online Battle Arena (MOBA) style game, where teams of skilled players challenge one another for rewards and prestige.
The significance of a player-owned virtual economy with real-world value cannot be understated. SIPHΞR has designed an intricate gameplay and economic flywheel with a dual token economy to ensure sustainable growth and player adoption. This is especially important when its residents rely on the virtual economy to support their lives in "meatspace", as we are seeing in other popular games like Axie Infinity. Many challenges lie ahead as the team refines the game, universe and economy as SIPHΞRIA‌ is inhabited by more players across the world.
We have confidence that the team, under the leadership of Tin, will deliver on their comprehensive blueprint and continue to meet the needs of their vibrant and rapidly developing community.
Into the world of SIPHΞRIA‌!
Medium: https://medium.com/sipherxyz/sipher-secures-6-8m-in-seed-round-d73cbaf1ab13
Forbes: https://www.forbes.com/sites/youngjoseph/2021/10/26/sipher-raises-68-million-from-top-vcs-to-develop-blockbuster-crypto-game/?sh=49baffa57e98
Coindesk: https://www.coindesk.com/business/2021/10/26/play-to-earn-game-firm-sipher-raises-68m-in-seed-round-co-led-by-arrington-capital/
e27: https://e27.co/sipher-closes-us6-8m-seed-round-to-develop-metaverse-game-world-of-sipheria-20211026/