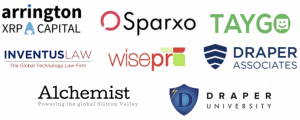 I'll be joining Tim Draper and others at a salon event on June 28 at Draper University in San Mateo called Meet the Masters of the Crypto Investor Universe.
This is the first salon put on by long time technology entrepreneur Tony Perkins.  Like me, Tony has become a cryptocurrency entrepreneur and investor, and his events are top notch.
You can purchase tickets here for just $95. See you there.