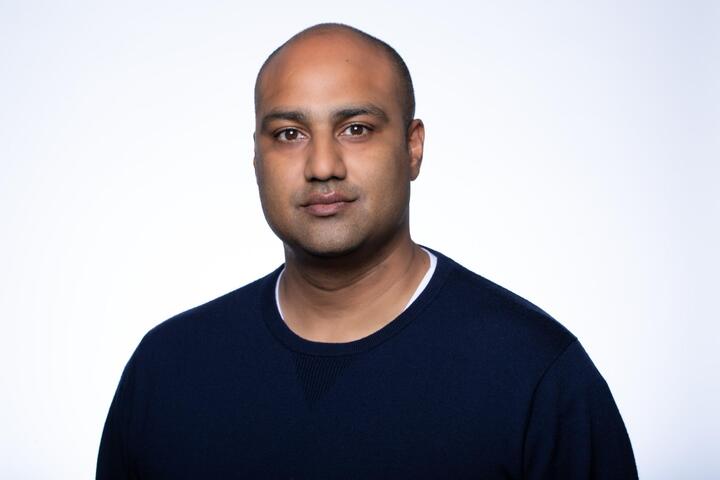 Arrington Capital continues to grow. This summer we welcome Taryn Naidu (follow on twitter here) as a partner and COO to the fund.
I know Taryn very well – 20 years ago I was CEO of a tech startup, Taryn was my COO, and he took over for me when I left after living through a brutal Canadian winter. He went on to great things after that, taking another tech company public as their CEO, and most recently as the COO of Rigetti (RGTI), a full stack quantum computing company that went public in 2022. He began his career as a software engineer and has a B.Sc. in computer science.
We are all thrilled that Taryn has joined us, and I'm excited to be in the trenches with him once again.
The press release is below and can be viewed here:
Arrington Capital Welcomes Taryn Naidu as Chief Operating Officer
MIAMI, Aug. 15, 2023 /PRNewswire/ — Arrington Capital, a thesis-driven firm investing in digital assets and Web3 since 2017, announced today that Taryn Naidu has joined the firm, bringing decades of entrepreneur and executive experience to his role of Chief Operating Officer. Naidu has led organizations across multiple technology-based industries where he has served as both CEO and COO. He joins Arrington Capital from his most recent role as COO of Rigetti Computing, a full stack quantum computing company, where he was instrumental in the operations and multiple financing rounds for the company including leading the public offering.
"The combination of industry momentum, the great portfolio companies and the team's overall track record makes joining the group of crypto-native leaders at Arrington Capital an incredible opportunity," said Naidu. "Bringing experiences from other industries and organizations to provide operational excellence across both the digital asset management and venture investments is paramount to continue delivering value to our investors and the community."
Arrington Capital is diversifying the talent of the team as the industry grows. In February 2023, the firm appointed Bhavik Patel as its Chief Investment Officer.
"Coming on the heels of Bhavik bringing mature and sophisticated leadership to our trading strategy, I am thrilled to have Taryn join us and elevate the overall operations of the fund," said Michael Arrington, co-founder of Arrington Capital. "Taryn's deep experience as both CEO and COO of regulated public operating companies working with cutting edge technologies like full stack quantum computing brings much needed operational expertise to the fund."
Previously, Naidu served as CEO of the public company Rightside Group, where he led the company from a spinout transaction through a successful exit. Naidu has a B.Sc. in computer science from the University of Regina.
Naidu joins the fund as Heather Harde transitions from full-time Partner to Strategic Advisor. Harde is a cofounder of Arrington Capital and her general-management, finance and start-up skills have been instrumental in the success so far today.
About Arrington Capital
Arrington Capital is a digital asset management firm primarily focused on blockchain-based capital markets. The firm, founded in 2017 by TechCrunch and CrunchBase founder Michael Arrington, TechCrunch CEO Heather Harde and Geoffrey Arone, has invested in hundreds of startups around the world. Arrington Capital is a seasoned, international team composed of Silicon Valley veterans and operators with deep venture capital experience and crypto native roots. Arrington Capital's first fund was Arrington XRP Capital, and has expanded to multiple funds over time, including the Arrington Algo Growth Fund and the Arrington Moonbeam Growth Fund. For more information on Arrington Capital, visit https://www.arringtoncapital.com/.